As we did last year, Bunny and I had a wonderful dinner at Roots Italian Kitchen, only this time, we were able to skip the whole non-Euclidean parking garage for the Biltmore that for some reason lurks here in downtown Boca Raton. Once you know where to look, it's easily skipped.
We walked inside and Yuriy (the owner of the restaurant with an incredible memory) greeted us warmly and thanked us for coming back and dining with his establishment on St. Valentine's Day.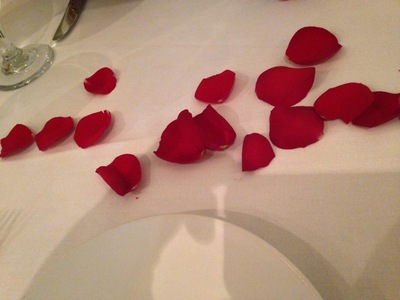 We were shown to our table, which was decorated with rose petals. Every table was decorated with rose petals. It was an interesting touch I had never seen before.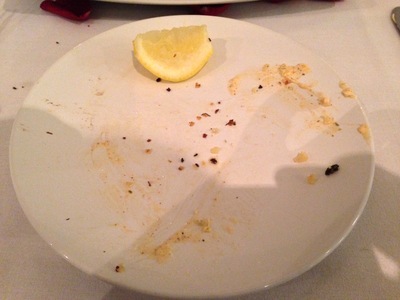 The appetizer was okay.
Okay, who am I kidding? It was an incredible lobster-and-crabcake appetizer that was easily the best part of the entire meal. That's not to say the rest of the meal was bad—it wasn't. The Chicken Bella Risotto (grilled portobellos with chicken in a creamy risotto) was wonderful (we both had it) and dessert was worth the wait (Tiramisu for Bunny, and a brownie á la mode sans mode for me; sadly, the only misstep of the meal was the restaurant running out of vanilla ice cream, but still, that brownie was good).
But that lobster-and-crabcake appetizer … wow!
It was a good thing we parked a few blocks away (to avoid that non-Euclidean garage lurking in downtown Boca Raton)—we could use the walk after a meal like that.