Being that Bunny's brother is in town (from Bremerton, Washington and that it's also Bunny's mom's birthday, we figured we would try a restaurant we saw on "The Best Thing I Ever Ate", seeing how it was in Boca Raton: Rosarios Ristorante.
It's not quite "if you have to ask, you can't afford it," but it's close and the service wasn't quite what we were expecting, but the food … oh the food. The garlic toast (featured on "The Best Thing I Ever Ate") was good with an assertive garlic taste to it. That pretty much dissappeared immediately. The Eggplant Rollatini appetizer I had was the best eggplant dish I've had (not that I've had many, mind you); tender without being mushy and the eggplant taste was mild and not bitter at all.
While I enjoyed the Veal Contadina (I found the tomato, garlic and basil salad a nice cool counter point to the warm veal cutlets), Bunny's Veal Marsala was easily the best dinner served us and in retrospect, I think we all would have ordered it had we known. But that's not to say the other dishes were bad, they were all very good; it's just that the Veal Marsala was out of this world.
I was the only one to order dessert, and the Chocolate Mousse Cake was incredible—it wasn't overly sweet and it had a very mild chocolate taste to it, but even so, it was so good we ordered an extra piece to take home. Apparently the coffee (an Italian coffee) was excellent, but since I don't care for coffee, I'll have to take Bunny and her brother's testimony on this.
One other interesting note—I think Bunny, her brother and I were easily the youngest diners there tonight.
---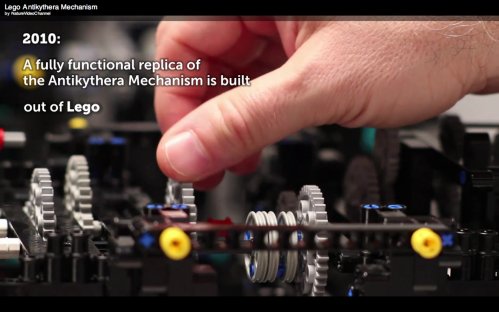 Wow!
Very cool!
I want one!