Today Bunny and I headed off to the Palm Beach Zoo at Dreher Park. Going to the zoo was something Bunny has wanted to do for quite some time, and the Palm Beach Zoo was a bit closer than the Miami Metro Zoo.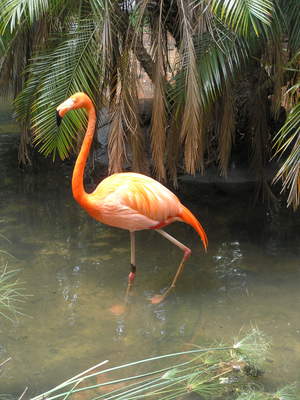 We were both underwhelmed.
It was smaller than I expected, and some of the animals (especially the very rare and highly dangerous Procyon lotor elucus or the Jackie Masonesque Myrmecophaga tridactyla) were obviously stressed, pacing back and forth within their enclosures. Quite sad.
Bunny did, however, find the young feral Homo sapiens exhibit near the entrance to the park amusing, what with the screaming and banging on inflatable bongo drums.