Eryn has 5 windows instead of 3. She has a well-appointed interior with galley and loft bed. She sleeps 3 . Her galley includes microwave, sink and refrigerator.

Eryn is plumbed and wired for 20 amp, 120/240 volt AC.

Via spin the cat, Eryn Photos
And … she's spherical: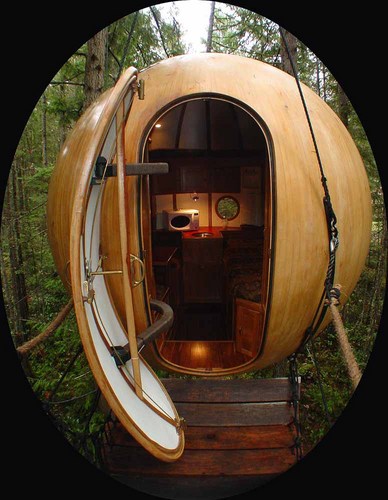 And Jeff is right, it does look like something Jules Verne would come up with.
This is a very cool tree-house, but I doubt I could actually go inside due to my fear of heights, and the swaying would probably get to me, as well as the lack of hot and cold running water, and a functional water closet (not that you could fit one inside the thing).
Still, it's a very beautiful dwelling.