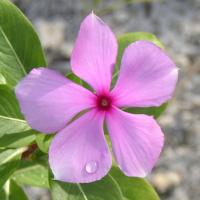 Spring
and I took the boys to a local park in the hopes that they would wear themselves out playing. The park had this huge, nearly three story tall
Escheresque
wooden building with all forms of stairs, bars, slides, cubby holes and what not to let kids play on, but unfortunately, it was closed that day so we ended up walking around some nature trails.
I did, however, get to test the digital camera, having gotten batteries the other day. Regular batteries. They lasted long enough to get over 40 pictures.
Other than the power consumption, I have no other complaints about the camera.