"Hello?"
"Hello?"
"Hello‽"
"Hello there, sir. This is the Chevrolet Division of General Motors about your Chevy Impala. Do you still own it?"
"Sigh. Yes."
"And about how many miles are on it?"
"About 40,000."
"Our records indicate that your factory warranty has expired."
"Yes, you and a dozen other companies call me weekly to remind me of that fact."
"So you are aware that it's expired, good. Can we transfer you to a specialist to talk about your options?"
"Sigh. Yes."
"Okay, hold on sir."
"Holding on by my finger tips."
"Hello, sir?"
"I'm still here."
"Could you please hold?"
"Sure, I have a few minutes before my fingers lose their grip and I plummet to my death."
"Thank you. Um … um … what? Oh … there … but … Can we call you back? I'm currently having issues dealing with this call."
"Sigh. Okay."
"It will only be a few minutes."
"I'm sure it will."
"Thank you for calling us about your warranty needs."
"I didn't call—"
Click.
Edvard has some new friends: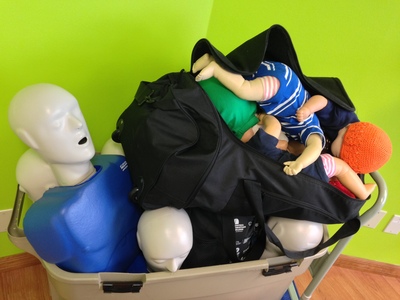 They were just hanging out in the conference room at the Ft. Lauderdale Office of the Corporation. On the up side, they're pretty quiet. On the down side, they're no showroom dummies.
---
Because it's the anniversary of our first meeting face-to-face (Bunny and I met online), I thought I would take Bunny to Roots Italian Kitchen, the place we stumbled into on St. Valentine's Day. Fortunately for us, we were able to find parking outside the non-Euclidian, Escheresque parking garage from the 8th Dimension sitting smack-dab in downtown Boca Raton.
"Welcome back! We are so glad you have returned to dine with us!" the owner said to us as soon as we entered.
Welcome back? I'm thinking two things at the same time. One, they must not get many customers to recognize us after nine weeks. Two, they must really know how to run a restaurant.
Not only did we end up with the same waiter, he too, remembered us from nine weeks ago!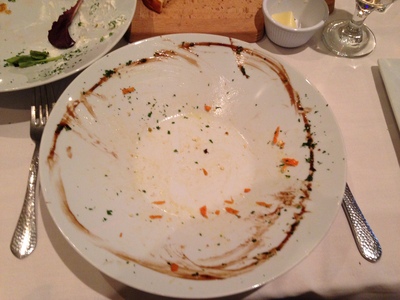 The Chef even came out and discussed the food he was about to serve us. This place is insanely good.
I'm really glad we found this place.